Im Zeitraum von 23. Juli bis einschließlich 5. August haben wir Betriebsferien. Bestellungen werden erst wieder ab dem 7. August versendet. Vielen Dank für Ihr Verständnis! In the period from 23 July to 5 August inclusive, we have company holidays. Orders will be shipped again from 7th August. Thank you for your understanding!
Für die Filterung wurden keine Ergebnisse gefunden!
Nur noch 1 auf Lager !
NEU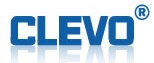 NVIDIA GTX 460M MXM 3.0b CLEVO P170HM