Dear Customer! We would like to inform you that from July 17, 2029 to August 3, 2020, we have company holidays. All orders placed after July 13 will be shipped after August 4, 2020. We wish everyone a lot of health and take care!
Für die Filterung wurden keine Ergebnisse gefunden!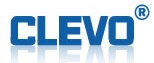 CLEVO N957TD | INTEL CORE 9TH GEN. DESKTOP PROCESSOR | NVIDIA RTX 2060
CLEVO N957TD with an Intel Core 9 generation desktop processor and an NVIDIA GeForce RTX 2060 graphics card. Professional model with better graphic performance. Enjoy your wonderful daily work without interruptions. Featuring Microsoft...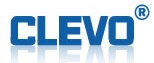 CLEVO N970TC INTEL CORE i7-8700 DESKTOP PROCESSOR | NVIDIA GTX 1660Ti
Specifications are subject to change without notice. Check the configurator . Display 17.3" Full HD (1920x1080) IPS 60Hz matte Processor Socket FCLGA1151 9th Generation Intel Core i9-9900 Coffee Lake (Frequency 3.10 ~ 5.00 GHz, 8 Cores /...