Im Zeitraum von 23. Juli bis einschließlich 5. August haben wir Betriebsferien. Bestellungen werden erst wieder ab dem 7. August versendet. Vielen Dank für Ihr Verständnis! In the period from 23 July to 5 August inclusive, we have company holidays. Orders will be shipped again from 7th August. Thank you for your understanding!
Für die Filterung wurden keine Ergebnisse gefunden!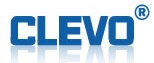 CLEVO N770WU Intel 8th | Optical Drive | Intel UHD Graphics
Display 17.3" Full HD (1920 × 1080) Non-Glare IPS Maximum opening angle 130°. Chipset SoC Processor The Processors are based on Intel Kabylake-R technology. The following Processors are available: Intel Core i5-8250U - 1,6 - 3,4 GHz 6MB...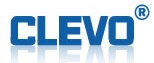 CLEVO NB70TA | Desktop CPU | NVIDIA GTX 1650 4GB
Die technischen Daten können ohne vorherige Ankündigung geändert werden. Specifications are subject to change without notice. Processor Intel Core i9-9900 processor (14nm, 8 Cores / 16 Threads , Base 3.10 GHz / Turbo 5.00 GHz, 16MB...